By sarms4muscle.com |
07
March 2023 |
0
Comments
our peptides factory and lab laboratory manufacturer introduce
Our company has a 900m2 purification workshop for peptide purification preparation, lyophilization and packaging in accordance with GMP regulations.
We have established a strict quality management system, set up a GMP workshop according to international standards and build a high quality quality management team, and strictly follow SOP operation to realize an effective quality assurance system of the company.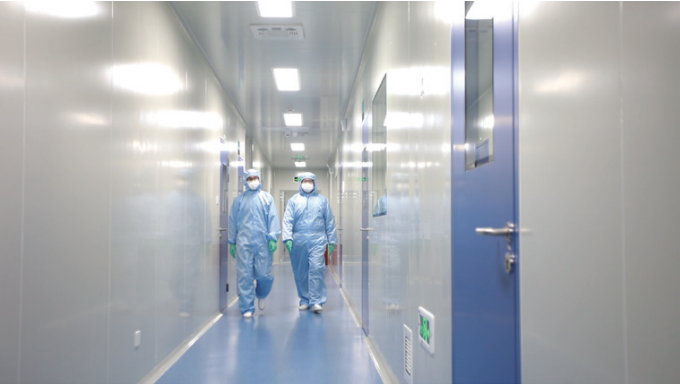 We have many sets of large solid phase and liquid phase reactors, six sets of preparative liquid chromatography systems over 150mm, more than twenty sets of semi-preparative liquid chromatography systems, many sets of Agilent liquid chromatograph
chromatograph, American waters liquid chromatograph and mass spectrometer. With first-class peptide synthesis and purification technology, we have established a fast and high-throughput peptide synthesis platform with hundreds of thousands of peptides.
We can synthesize cosmetic peptides with 2-120 amino acids and 99% purity, and the annual production capacity (lyophilized powder) is more than one hundred kilograms. The company can meet the needs of different customers
We can provide customized services for universities and pharmaceutical research institutions, and can provide a variety of peptide modification services, such as isotope labeling (2H, 15N, 13C), polyethylene glycol modification, multiple
disulfide bond modification; carrier protein KLH, BSA, OVA coupling - peptide modification; peptide acetylation, amination, methylation, biotin labeling, fluorescence and other modifications. Our R&D and production
The efficacy of our peptides covers: anti-wrinkle and anti-aging, whitening and light spot, firming and repairing, soothing and anti-allergy, promoting hair growth, promoting hair darkening, removing eye bags and dark circles, breast enlargement and body slimming, etc Aspects.
Our core team is composed of senior experts and professors who have more than 20 years of experience in peptide R&D and production industry, with first-class liquid-phase synthesis and solid-phase synthesis technology, as well as mature and leading separation and purification technology.
We are able to provide customers with various peptide related technical services and products such as peptide technology development, drug development, custom synthesis and cosmetic peptide.
products. We have the patent technology of peptide separation and purification with independent intellectual property, which improves the quality and yield of the final product and greatly improves the market competitiveness of the product.
We have become a high quality partner of many pharmaceutical companies, research institutes, universities and multinational companies in the daily chemical industry.



Leave a Reply
Your email address will not be published.Required fields are marked. *